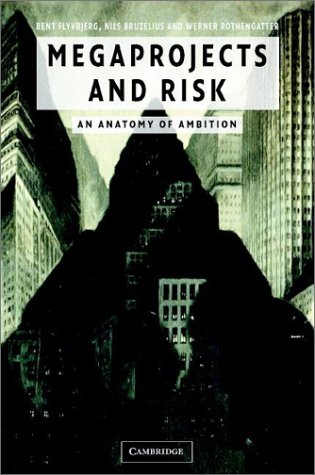 Megaprojects and Risk
by
A tour-de-force of international infrastructure lying, with emphasis on urban rail. Review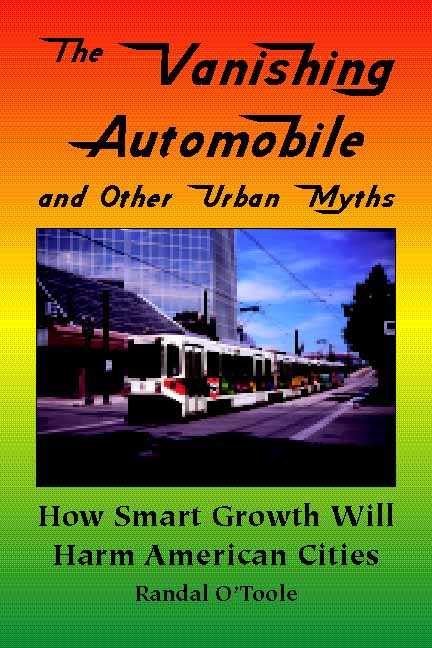 The Vanishing Automobile
by Randall O'Toole

A master work that strips bare the myths of smart growth and other "politically correct" planning doctrines. Review

The Mystery of Capital
by Hernando DeSoto

In what may be one of the most important economics books in history, Hernando DeSoto suggests that the lack of formal real property rights is at the core of why capitalism has been unsuccessful outside the developed world. Review

Transport in Europe
by Christian Gerondeau

Gerondeau, a former top public transport official in Paris, shows that public transport and high speed rail have failed to reduce traffic congestion in Europe, and worse, that there is not hope for achiebving such results. His description of European transport trends surprisingly mirrors trends in the United states. As in the US, trip patterns have become far too dispersed for mass transportation modes to increase their markets. He calls for transport policy based upon fact, rather than ideology. Review

A History of London
by Stephen Inwood

A masterful volume of more than 1,000 pages covering London from the beginning to the present day. His treatment of the Green Belt and urban development over the past few decades is particularly relevant to discussions of suburbanization.

Laws of the Landscape
by Pietro Nivola

See book review by Greg Vlietstra
City Life
by Witold Rybczynski

One of the most objective and effective histories of urban and suburban development in the United States and Canada. It is mercifully lacking in the doctinaire tone so typical of recent offerings on this subject. Rybczynski shows that the preference for low density living is a historically ingrained characteristic, and he finds characteristics to both criticize and praise in the current urban form.

Driving Forces
by James Dunn
Rutgers professor James Dunn offers what is undoubtedly the most accurate characterization of the anti- automobile crusade yet. He characterizes the movement as being more an ideological attack on personal mobility than being driven primariliy by any of the constantly changing environmental doctrines for limiting automobile use. Yet Dunn is no blind advocate of continuing the policies of the past. He offers a number of constructive solutions for improving the relationship between the automobile and the overwhelming majority of people for whom it is not a luxury, but a necessity.

Derailed: What Went Wrong and What to Do About America's Passenger Trains
by Joseph Vranich

Vranich, a former Amtrak official and former Executive Director of the US High Speed Rail Association and frequently quoted expert documents the sorry state of Amtrak service and finances. Perhaps most telling is an embarrassing table indicating that many passenger train routes are operated at slower speeds today than 50 years ago. Vranich's prescription is a range of measures to better match passenger rail capabilities to the market. Vranich now serves on the Amtrak Reform Council as an appointee of Senate Majority Leader Trent Lott.